The Encyclopedia of Recipes
These aren't my recipes, I've got them from a great fortum, if you want to sing up there, here's the link:
dreadlocktruth.com
. So all the credits go to this site, I jut copied from there the recipes. I didn't tried them on my dreadlocks yet, but the recipes with the most common ingredients I will, and I'll leave my opinion in the comment section. So enjoy, and I hope it will help your problem (if  you got any:P ), and leave a comment with the results.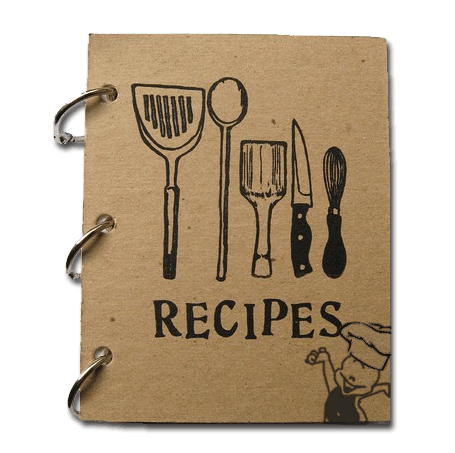 Recipes
Common ingredients:
Apple Cidar Vinegar: balances the ph of your dreads and disolves residue, also prevents dandruff
Baking Soda: de-odorizes your locks
Tea Tree Oil: prevents mould and dandruff
Aloe Vera: moisturizes dreads and scalp, strengthens dreads
Lemon Juice: dries out dreads to encourage knotting
Salt: same as lemon juice
… for deep cleaning
Name: kyndmamas deep cleaning concoction
Recipe:
Grab a big bowl of warm water, or hot-ish if you can stand it.
Add 3/4 cup of baking soda,
8-9 drops of tea tree oil,
2 table spoons of lemon juice,
and 2 table spoons of sea salt,
stir and stir until it's disolved.
Soak your dreads in the bowl or use a sqirt bottle or something similar to apply it to your scalp and dreads. Grab a towel and wrap it aroud your head and leave it there for around half an hour, or more.
Rinse it out, really well. And that's it!
When you rinse it out you will probably get really mucky looking water. Ew. The baking soda is for the residue build up on your scalp and the tea tree oil is great for mold and dandruff. Try it.
Name: ACV deep cleaning concoction
Credits: dreadnaught
Recipe:
1:5 ACV to HOT Water,
3-4 tablespoons baking soda,
drops of tea tree oil OR almond oil (I've never used almond) as much as you feel necessary.
-Dunk your head in for as long as possible, get everything as soaked as you can. Pull your dreads completely out of the water and then dunk it back in, this move pulls the air into the dread and then pushes more solution into the core of the dreads as you dunk it again. You can scrub it around, too. Leave it on for 20 minutes, and then rinse thoroughly, until the water is clear.
… for washing
Name: Diluted Baking Soda / Tea Tree Oil
Credits: common
Recipe:
Mix a good bowl/bottle of warm water with 2-3 tablespoons of Baking Soda, and let it mix out good. Pour it onto your head, and massage it in. Then rinse out. Presto.
Variation: Put 6-7 drops of Tea Tree Oil into the mix, cleans and take care of itches.
Name: ACV (Apple Cidar Vinegar) rinse
Recipe: Water, ACV and baking soda
Method 1:
Pour it straight out of the bottle on to your flipped over head over the bath tub. Then, squeeze your dreads so it soaks into them. When you feel you've covered most of your head (takes about a cup and a half of ACV), take a shower cap or a towel and bunch your hair together and tuck it under.
Leave on for 20 minutes or so. Sprinkle some baking soda before you rinse to balance out the acid – plus it allows some exfoliating scrub on your scalp.

Method 2:
Throw some ACV into a empty water bottle, then pour some water in there (ratio: 1:5 ACV and water). Get your hair/head wet in the shower, dump it on top and back and rub it in really well, leave it for a few minutes and rinse it all out.
… for locking
Name: Salt-water spray
Recipe:
Get a hold of a spray-bottle. Boil up a good bottles worth of water, and add some seasalt to it, and make sure it dissolves. Then add some drops; most common is lemon juice, but you can also add oils such as lavender oil or any good scent.
Name: Aloe Vera-spray
Recipe:
Get a hold of a spray-bottle, and put in some aloe-vera juice (can be bought in health-food stores). Spray *just enough* on your dreads (as with everything else; don't overdo it), and roll them abit to apply evenly. Tights up good, and washes out easily. When your dreads mature, you can still apply it to your new growth and root-rub to help lock them up.
NB! Make sure to read the instructions on the Aloe-bottle you purchase to see if you need to keep it in the refridgerator – it can spoil.

… for neatness
Name: Homemade Aloe Vera Loc Gel
Recipe:
I used a 12 oz. bottle of Fruit of the Earth 100% Aloe Vera, 2 tbs. Avocado oil (you can use any oil you want), 1 tsp. honey, a little vitamin E oil, and a few drops of essential oil. Mix it all up, and apply sparingly to dreads to tame frizzies and lock together dreads.
Careful with the honey.
Name: Herbs for your head
Recipe:
Here are some herbal remedies that are cheap and easy to make:
Rinses and/or soaks: boil a handful of herbs in a medium pot filled with water. Boil for 15-30 minutes until its a dark, strong tea. Strain and save the tea. Allow it to cool, then soak your dreads and scalp. You can let it soak for 30 minutes before rinsing with apple cider vinegar, then water, or rinse right away if you're short on time.
Nettle & Rosemary-a fragrant stimulant for the scalp. It prevents dandruff and promotes hair growth
Sage or Fennel- good conditioners with no residue or greasiness
Parsely: clears up dandruff
Nettles: excelent to treat dandruff
Mint Tonic: before you shampoo your dreads, massage in the following tea. Put 2 tablespoons of dried mint into 1 cup of water and half a cup of vinegar. Simmer for 15 minutes. Steep with a lid on the pot until the tea is cool. Strain and massage tea into scalp. Stimulates the scalp, prevents dandruff and promotes hair growth.
Oily Dreads: Use this as a final rinse. Put half a cup of rosemary into 1 and a half cups of water. Bring to a full boil, then simmer for 15 minutes. Let it sit for 24 hours, covered. Strain, bottle and use every other day for 1-2 weeks. Thereafter, use it once a week.
Dandruff Treatment: In a seperate container, mix 1 cup burdock leaves, 1 cup chamomile,and half a cup sage leaves. Pour 2 quarts of apple cider vinegar into a gallon jar. Add the herb mixture to the vinegar. Let it stand for 2 weeks. Strain and apply to scalp once a day. Do not rinse off. Let it dry on your dreads. Wait until the next day to rinse out.
Dandruff treatment: Add 4 tablespoons of nettles to 1 pint boiling water. Steep overnight. Strain and add 1 cup of apple cider vinegar. Massage into scalp. Do not rinse out.
Darkens Hair: Pour 1 cup of boiling water over 3 tablespoons of rosemary. Let it stand overnight. Strain and use as a final rinse.
Rinse for Redheads: To prepare the rinse: pour 4 cups of boiling water over 1 cup of calendula flowers. Let stand for 30 minutes. Strain off the flowers and use the liquid as a final rinse after shampooing. Catch the runoff, and use liquid to rinse again, repeating at least 20 times. Let dreads dry in the sun.
Darken Grey Hair: Pour 1 cup boiling water over 4 tablespoons of dried sage. Let it steep overnight. Combine with 1 cup black tea and work into hair every night until colour desired is reached.
6 responses